At the invitation of China NGO Network for International Exchanges and China Volunteer Service Federation, Xu Hongying, director of the International Liaison Department of IMTA Secretariat, and Xie Jie, staff member, to attend the International Volunteer Capacity-building Training Course held in NanjingCity, Jiangsu Province from February 14 to 16. Chen Zhou, Vice Minister of International Department of the CPC Central Committee, Sun Zhijun, Standing Committee Member of CPPCC National Committee and Executive Vice President of China Federation of Voluntary Service, Han Liming, Standing Committee Member of Jiangsu Provincial Party Committee and Secretary of Nanjing Municipal Party Committee attended the opening ceremony and delivered speeches. About 200 people from the national Civilization Office system, foreign affairs departments, relevant social organizations, public welfare institutions, enterprises and public institutions and media representatives attended the training.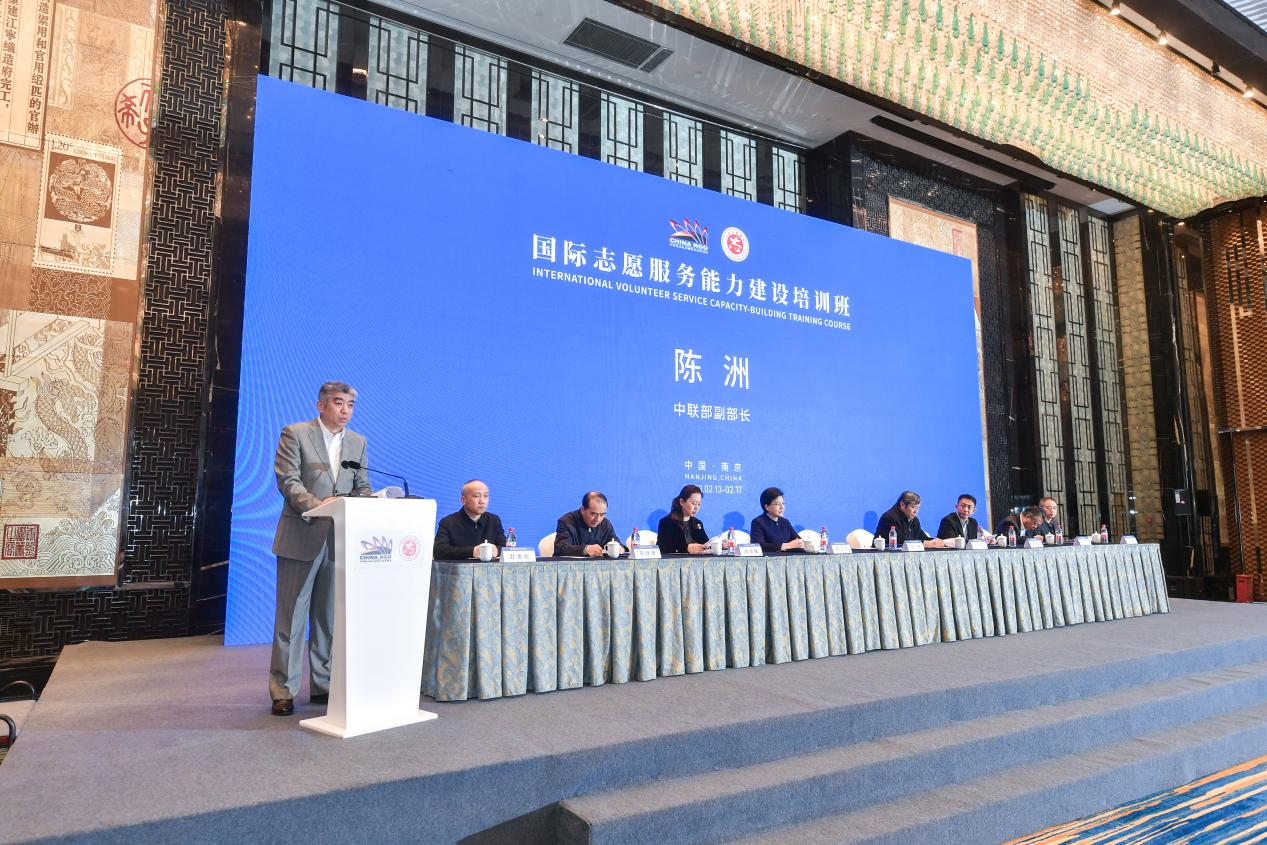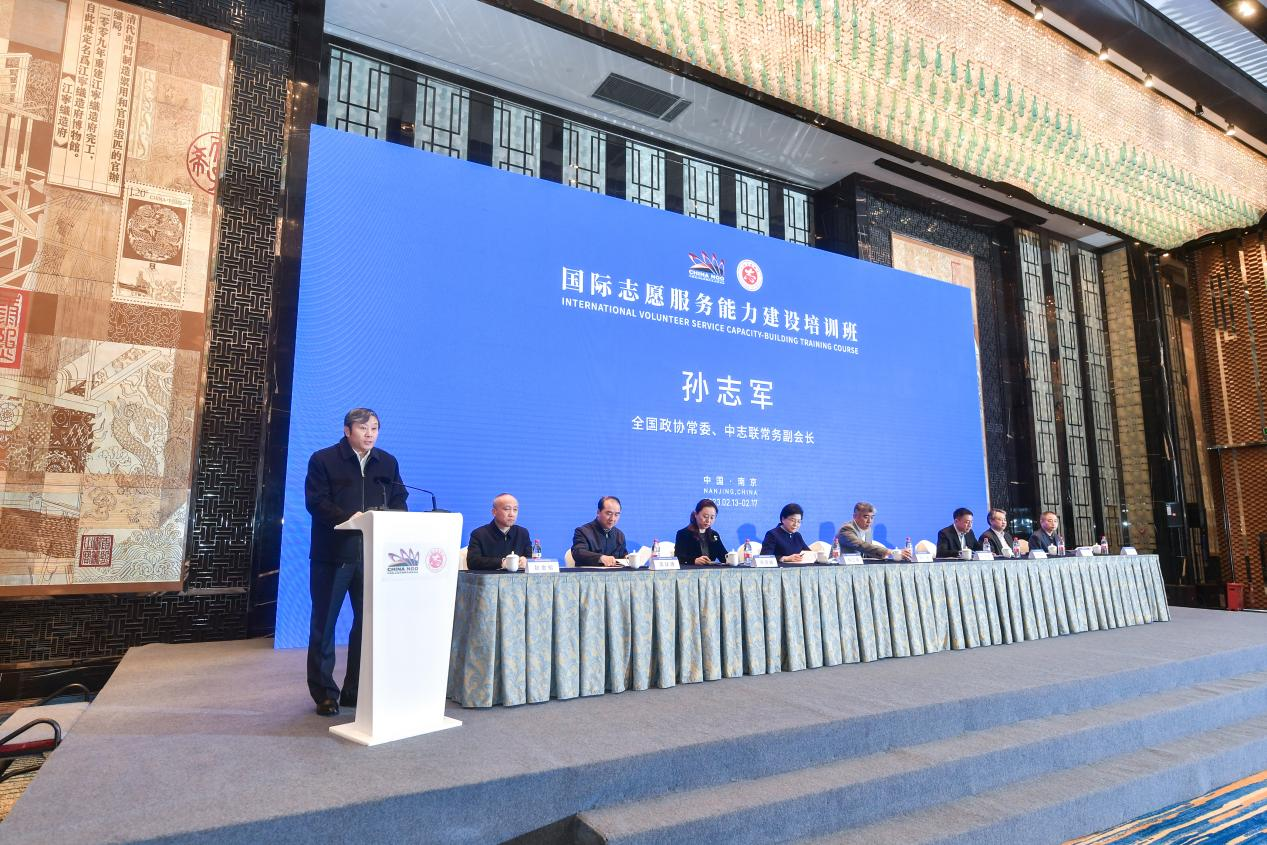 During the three-day training, Peng Zhengang, Secretary-General of the International Volunteer Service Working Committee, introduced the situation and work plan of the the International Volunteer Service Working Committee Secretariat. Wang Ke, Deputy Secretary-General of China NGO Network for International Exchanges, focused on international volunteer service to enhance people-to-people bond. Wang Yang, Deputy Director of the Social Responsibility Bureau of SASAC of The State Council, made special presentations on state-owned enterprises fulfilling their overseas social responsibilities. Yin Guanghui, former Deputy Director of the Department of Risk Monitoring and Comprehensive Disaster Reduction of the Ministry of Emergency Management, made special presentations on the participation of China's international rescue team in international emergency rescue. Professor Zhang Qiang from Beijing Normal University introduced the situation, inspiration and risk response of international volunteer service in developed countries. The cases were shared by CMG Mobile, Beijing Foreign Studies University, Suzhou Civilization Office, China Rural Development Foundation, Peaceland Foundation, Amity Foundation and Blue Sky Rescue Team. The participants also had an open discussion on talent cultivation, mechanism guarantee, international communication and risk management of international volunteer service.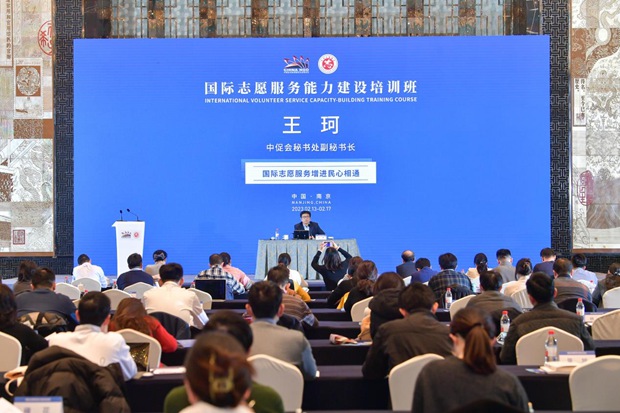 The training is rich in content and diverse in forms, which is of reference significance for IMTA to carry out relevant training work. Through this training, we had a deeper understanding of the challenges and thinking of the next step of domestic social organizations in "going global". At the same time, the staff of the Secretariat also made the following achievements during the training: First, lost no time to publicize the IMTA and enhance its influence. At the training meeting, the director of the International Liaison Department Xu Hongying publicized and introduced the background, development and next step work plan of IMTA to all the participants, issued the invitation for cooperation to the participants, and accepted the written interview of the organizers. Second, establish contacts and expand cooperation channels. Contacts were established with the organizers China NGO Network for International Exchanges and China Volunteer Service Federation, as well as with nearly 50 organizations participating in the training, including provincial and municipal foreign affairs offices, social organizations, foundations, enterprises, rescue teams and media. Third, harvest cooperation intention and promote business work. Yuan Zhibing, head of the secretariat of the China NGO Network for International Exchanges, expressed his willingness to help IMTA advance its application for consultative status with the United Nations Economic and Social Council. He suggested that the IMTA establish contact with the United Nations and carry out frequent exchanges. Wang Ke, deputy Secretary-General of China NGO Network for International Exchanges, proposed to organize a large-scale cultural, travel and sports event in Guizhou jointly with IMTA. The media consultants of China Sports Journalists Association, China Association for Friendship, Yunnan NGO Network for International Exchanges and Beijing StarPower Charity Foundation have expressed their willingness to visit the headquarters of IMTA. China NGO Network for International Exchanges, Amity Foundation and Hongdou Group all proposed to use their overseas representative offices as windows and platforms for external communication, which created favorable conditions for IMTA to set up overseas representative offices in the next step. Fourth, visit and expand IMTA members. Visited and communicated with IMTA members, huwai.com (Nanjing Qijiaer Network Technology Co., Ltd.) and Jiangsu Panda International Tourism Development Co., Ltd Visited Nanjing Biancheng Sports Goods Co., LTD., a retail enterprise of head equipment in Nanjing, and issued an invitation to join the association. Established contact with China Overseas Chinese Business Federation and Hongdou Group to lay a solid foundation for the development of overseas members in the later stage, and the other side expressed their willingness to build a platform for the alliance and share resources.